Keynote Speakers
Daniele del Rio, University of Parma, Italy
Drinking your health! Stories of (poly)phenol rich beverages, from the field to the table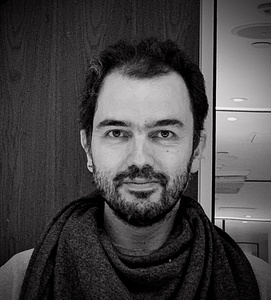 Daniele is the Head of the School of Advanced Studies on Food and Nutrition at the University of Parma, Italy, and the Scientific Director of the Need for Nutrition Education/Innovation Programme Global Centre for Nutrition & Health, in Cambridge, UK. He serves as Editor in Chief of the International Journal of Food Sciences and Nutrition. He is a proud Commendatore (Knight Commander) of the Italian Republic, title granted for scientific achievements. Dan is growing a team of young and brilliant scientists, all working on the effects of plant foods on human health, with a specific focus on the interaction of phytochemicals with the human gut microbiota as a mediating step for their beneficial actions towards human physiology.
Olga Martín-Belloso, University of Lleida, Spain
Nonthermal processing technologies for enhancing quality and health-related properties of fruit and vegetable juices and beverages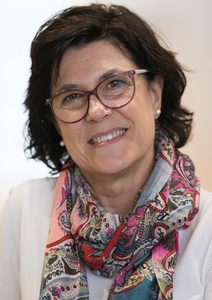 Olga Martín-Belloso is Professor of Food Science and Technology at University of Lleida, Spain, and Head of the research unit Novel Technologies for Food Processing.
Her research interests are focussed on the development of ready-to-eat, safe and healthy products by combining the already existing processing technologies with novel techniques as well as understanding the mechanisms and kinetics underpinning the impact of novel technologies on food safety, quality and health related compounds as a basis for process and product development. Non thermal technologies including pulsed electric fields, intense pulse light, ultrasounds and cold plasma are key technologies developed by her research group. The valorization of by-products from fruits and vegetables processing has been another area of great interest with three issued patents. A special emphasis has been done on the use of edible coatings with different purposes in diverse kind of food. A reduction of particle size until the nanoscale has been also explored to improve the dispersion of immiscible particles to be carried in edible coating applied in fresh-cut fruits among other applications in foods.
She has authored more than 400 research papers, several books, book chapters and patents. In addition, she has been invited as speaker in numerous international meetings and courses.
Her excellence in research was recognized by the Catalonian Institution for Research and Advanced Studies (ICREA) with the 2008 ICREA Academia Award for 2009-2013. She was selected as a 2015 IFT Fellow by the Institute of Food Technologists (IFT), USA, and as a member of the International Academy of Food Science and Technology (IAFoST) in 2016. Recently, the Catalonian Government awarded her with the Narcís Monturiol medal of scientific and technological merit.
Dr Martín-Belloso belongs to the editorial board of recognized Journals. She was associate editor of the Journal of Food Science- Food Engineering and Materials Science section (2008-2017) and is currently editor of Food Engineering Reviews.
She is member of several executive committees of international scientific organizations such as the European Federation of Food Science and Technology (EFFoST), where she has been the General Secretary and now is the President, the International Society of Food Engineering, where she is the Vice-President, and the Nonthermal Processing Division of the Institute of Food Technologists (NPD-IFT). She is the Ambassador in Spain of the Global Harmonization Initiative (GHI).
Robert Soliva-Fortuny, University of Lleida, Spain
Nonthermal processing technologies for enhancing quality and health-related properties of fruit and vegetable juices and beverages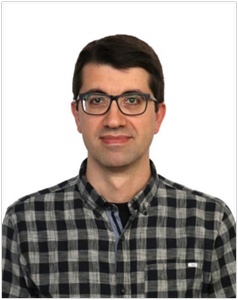 Robert Soliva-Fortuny holds a Ph.D. in Food Engineering from the University of Lleida, where he is currently working as Full Professor in the Department of Food Technology. He has developed his research activity as a member of the group on Novel Food Processing Technologies, for which he has gained international recognition. His main research interests are focussed within the food processing and preservation field. Namely, the development of high-quality, safe and healthy products by combining novel and conventional techniques has been a constant moto in his research career. He has been leading research projects related to the study of non-thermal technologies (pulsed electric fields, pulsed light) to plant-based foods. His studies are mostly focussed on the effects of these treatments on quality parameters, health-related compounds and food enzymes. He has authored more than 140 peer-reviewed research papers, 40 book chapters and several dissemination and outreach publications for both the professional and the general public and has edited 2 books.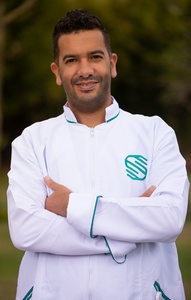 Julian Londoño-Londoño is Pharmaceutical Chemist and PhD in Chemical Science. Dr Londoño has extensive experience in chemistry of natural products, especially in extraction technologies and analysis techniques. Dr Londoño is the former regional director of the research agency of the Colombian Ministry of Agriculture (Agrosavia). Dr Londoño is currently the Scientific Director of Sosteli, a technology-based company dedicated to the production of cannabis derivatives.


Dr. Londoño's CV can be consulted at the following link: https://www.researchgate.net/profile/Julian_Londono4
Katalina Muñoz-Durango, Nutrition, Health and Wellness Research Center, Colombia
Phenolic compounds from coffee beverage: positive outcomes from a randomized controlled trial in healthy adults and macrophage-derived foam cells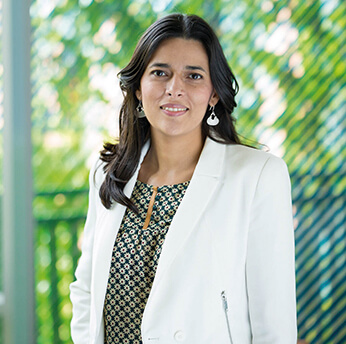 Scientific Director of Vidarium, Nutrition, Health and Wellness Research Center (Grupo Nutresa). Pharmaceutical Chemistry and PhD in Chemical Sciences from the University of Antioquia (Colombia) with emphasis on mass spectrometry and the development of high throughput screening analytical methods for the assessment of chemical libraries interaction with molecular targets of diseases. Marie Curie Fellow of the European Community, University of Paris XI, France. Diploma: Research and development of products to meet public health needs, Nagasaki University, WHO / TDR, Japan. Principal researcher of projects that seek the modulation of oxidative stress and inflammation in vivo and in vitro, as well as clinical trials, focused on the reduction of cardiometabolic risk factors in humans after nutritional interventions. Relevant projects: (i) Bioavailability of coffee antioxidants and the effect of their consumption on cardiovascular health. (ii) Effect of coffee on oxidative stress and inflammation markers in healthy adults. (iii) Molecular mechanisms of phenolic compounds associated with atheroprotection. (iv) Effect of phenolic compounds and polyphenols in a model of atherogenesis. (v) Gut microbiome and development of steatohepatitis, insulin resistance, and obesity. (vi) Effect of phenolic compounds on obesity. (vii) Gut microbiota and catabolism of phenolic compounds and polyphenols. She has made part of several master and doctorate tutorial committees of Pharmaceutical and Food Sciences and Basic Biomedical Sciences programs from the University of Antioquia.
Bruno Holzapfel, National Wine and Grape industry Centre, Australia
The function of source-sink relationships in grapevines on grape and wine production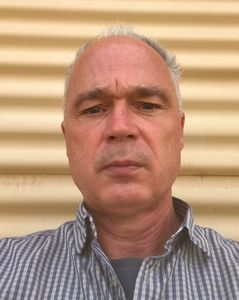 Dr Bruno Holzapfel is a Senior Research Scientist at the National Wine and Grape industry Centre, Wagga (Australia)Bruno Holzapfel was appointed to NSW Agriculture in 1996 as Research viticulturist after working as a Post-Doctoral Fellow with CSIRO for three years following the completion of his PhD in 1993. He is currently Senior Research Scientist with NSW Department of Primary Industries and has more than 30 years practical and research experience in deciduous perennial horticulture, with the majority on grapevines. He has published over 50 scientific papers, two book chapters and over 20 scientific conference papers.





Fernando Zamora Marín, University Rovira i Virgili Tarragona, Spain
HOW CAN WE REDUCE THE USE OF SULFUR DIOXIDE IN WINEMAKING WITHOUT COMPROMISING ITS QUALITY ?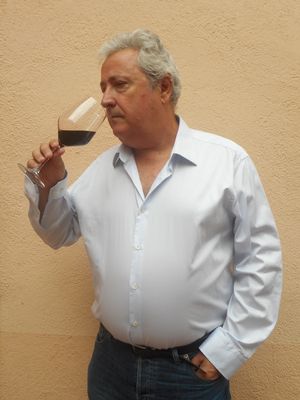 Fernando Zamora Marín was born in Tarragona (Spain) on November 7, 1960. After studying the degree of chemistry, he obtained his PhD degree at the University of Barcelona in 1988. He has also obtained the Diplôme d'Etudes Approfondies en Viticulture et Œnologie and the Diplôme National d'Œnologe at the University of Bordeaux. He is now Full Professor of the Faculty of Oenology of the University Rovira i Virgili in Tarragona (Spain) in which has exerted as Dean during 4 years. He is currently the director Experimental Winery of the Rovira i Virgili University and president of the Experts Group of Technology of the International Organisation of Vine and Wine (OIV).
He has directed 18 PhD theses; he has published 85 scientific articles (peer-reviewed), more than 100 articles in other revues, numerous book chapters and several congress communications.
His main research subjects are:
Phenolic compounds, colour and astringency of red wines.
Proteins and polysaccharides of wine; sensory and technological implications.
Influence of climate change on wine composition and quality; Adaptation of winemaking techniques to global warming conditions.
He exerts as oenologist consulter of Juvé&Camps.
Awards:
1985. Bachelor Special Award of the Faculty of Chemistry of Tarragona, University of Barcelona.
2006. Gold Medal for the "Research in Enology" Awarded by the Spanish Federation of Winemakers in Congress 2006 in Tenerife.