Optional day
Friday, 23st May 2014
TOURIST GUIDED TOUR: CARTAGENA
Changes in the itinerary. More information in agenda
10:00 hrs. Pick up at NH Amistad Hotel, Murcia.
10.45 hrs. Arrival to Cartagena
11.00 hrs. Visit Roman Theatre.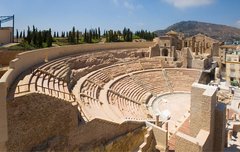 The discovery and excavation of the Roman Theatre of Cartagena is one of the most surprising archaeological discoveries of the city. This site has remained hidden for centuries because of it's location in an area of the city uninterruptedly inhabited. For this reason its original features remained hidden with the passage of time. An example of this inhabitation was the partial superimposition of the Old Cathedral on the top part of the Roman Theatre, one of the major singularities of this archaeological collection. This imposing building has capacity for 60people whose particular characteristics certify the important role played by Cartagena in the history of the Ancient Hispania.
12.30 hrs. VISIT Underwater Archaeological National Museum. ARQUA .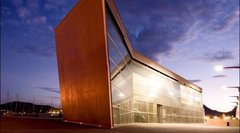 The permanent exhibition invites visitors to immerse themselves in Underwater Cultural Heritage and to travel through our history from the Mare Hibericum. It uses attractive graphics, audiovisuals, recreated scenes, interactive and controllable displays all of which encourage learning through experimentation. It also includes two specific spaces: one dedicated to naval construction and navigation; the other, to the shipwrecks and ports of the Mediterranean. The exit from the exhibition is a window onto the virtual world of Underwater Archaeology and a call for everybody to join in protecting Spanish Underwater Cultural Heritage.
13.30 hrs. Visit Catamaran ride "Puerto de Culturas" in order to visit the Docks.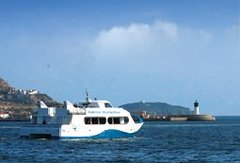 On board of a modern twin-hulled boat the visitor lives a fascinating experience: discovering every corner of the city's natural harbour and, at the same time, finds out more about all the city's system of defensive fortifications -its wall, its monuments, its castles, its forts, its coastal batteries- as well as about the stories and legends that tell us of the different eras in its past, and about the commercial and military role Cartagena has played over its more than 3000 years of history.
14.30 hrs. Lunch at Arqua Restaurant.
Tasting "Caldero del Mar Menor", typical regional cuisine based on rice and fish, whose origin is in the fishermen meals that came out to fish.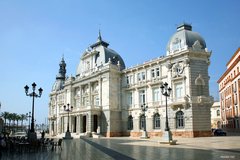 16.00 hrs. Beginning the Guided Tour:
Sightseeing tour round the old quarter of Cartagena, visiting city council place,
Mayor and of Carmen Streets and "Modernist Buildings"
17.30 hrs. End of trip and return to hotels.